Rev. Mr. Silverio Rubio Roman, Deacon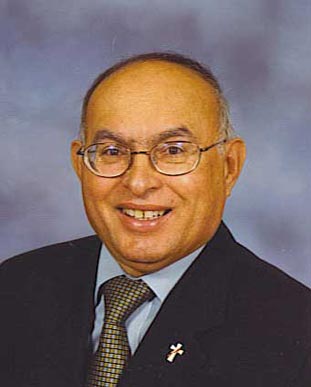 Born:

January 30, 1944

Ordained:

August 27, 1987
by Most Reverend Cardinal Luis Aponte Martinez

Diaconate Ministry:

1987-1993 St. Aloysius Parish - Puerto Rico
1993-2006 St. Victor Parish - Pittsburgh, PA
2006-2009 St. Francis Xavier - Birmingham, AL
2009-present St. Theresa of the Child Jesus - Leeds, AL
Deacon "Sal" was born in Arecibo, Puerto Rico, and immigrated with his parents to Milwaukee, Wisconsin in 1950 when he was 7 years old. He later met his wife, Julia Guzman Arce, in Milwaukee. Ironically, Julia was also born and grew up in Arecibo. They were married on October 12, 1963 and have 4 children (3 boys and 1 girl) and 10 grandchildren.
Silverio worked for the U.S. Postal Service for over 35 years in a variety of positions - clerk, letter carrier supervisor, superintendent and Postmaster. His move to Pittsburgh was the result of a transfer at the Post Office. He and his wife moved to Birmingham in 2006 to be closer to two of their children who live in this area. They live in the nearby town of Margaret (near Odenville / Branchville).
The Deacon was assigned to St. Theresa in 2009 to serve the Pastor with a variety of necessary and important administrative and ministerial duties.
In addition to his deaconate and related duties, Silverio sells real estate for Four Star Realty of Odenville.
Call him "Sal" or "Sil" (but not "silly")!